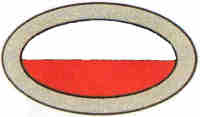 Sparrow Force on Timor consisted mostly of the 2/40th Battalion, one of three infantry battalions in the 23rd Brigade, 8th Division of the 2nd A.I.F. Tasmania's 2/40th infantry unit represented most of Australia's force to Dutch West Timor; another task was to provide support and protection for the 2/1st Heavy Battery that manned two 6-in. Mk XI naval guns and emplacements at Klapalima, originally from Great War warships, the HMS Hibernia and HMAS Sydney (1).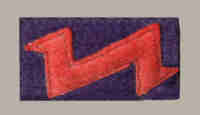 The heavy gunners had auxiliary units; 2/1st Fortress Engineers organized gun installations and operated the fighting spotlights, and 2/1st Fortress Signals. Most of the 2/1st were from NSW, based at North Head in Sydney. HQ Sparrow Force had command headquarters at Penfui aerodrome and HQ platoons included Signals, Anti-Aircraft, Mortars, Carriers, Pioneers and Transport sections. Headquarters and Field Ambulance were later moved upcountry with hospital facilities to Tjamplong where there was less of a problem with malaria, tropical ulcers and diseases that plagued the men working on the coast.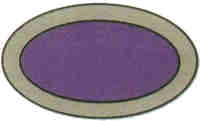 No.2 Section, 2/11th Field Coy., a Queensland unit of Royal Australian Engineers, was deployed primarily at Penfui airport to construct buildings and defences and destroy fuel, bombs, supplies and the runway in the event of imminent Japanese capture. Some 2/11th working at Atambua escaped and blew up large bridges during their move east. Other ancillary units included B Troop, 18th Anti-Tank Battery, 75th Light Aid Detachment, 2/12th Field Ambulance and Australian Army Service Corps, 22nd Dental Unit, 23rd Brigade Signals and the Army Pay Corps.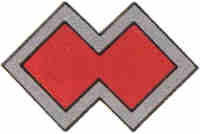 The 2nd Independent Coy. (Commando) went to the other side of the island to Dili in Portuguese East Timor. They were in action there until late in 1942. Medium bombers of No.2 Squadron, RAAF were based at Penfoei, initially with 10 Lockheed Hudsons. RAAF ground staff and communications at the airfield ran fuel and munitions dumps assisted by drafts from the 2/40th.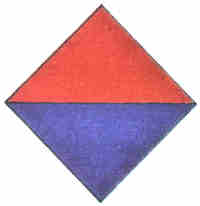 The 79th Light Anti-Aircraft Battery, Royal Artillery was a British unit from Java, veterans of the Battle for Britain. A & C Troops arrived just before the Japanese invasion. They were promptly deployed with the Heavy Battery at Klapalima and at Penfoei airdrome where they had almost immediate success.

On 26t

h January 1942, Japanese fighter attacks began on the Penfui air base, followed by bombing and strafing of the Heavy Battery positions at Klapalima. However little damage was done as A-A Lewis guns opened up on their attackers. With the fall of Hong Kong, Singapore, Rabaul and Ambon, Sparrow Force knew that invasion was imminent. Darwin was bombed on 19th February, the first of sixty-four such attacks.

Darwin's bombing coincided with Japanese landings on Timor. After midnight on 19th February, the 38th Infantry Group landed at Paha River on the south coast, behind the guns and beach defences. On the 20th, paratroops of the 3rd Yokosuka Special Naval Landing Forces cut the road to Tjamplong HQ and they advanced on the supply base at Babao. B and D Coys. of the 2/40th retook Babao; more paratroops were dropped on the 21st and linked up with Marines with heavy weapons; they had marched overland from the Paha River. With thousands of the 1/228th and 3/228th and more Japanese landing at Koepang, the Klapalima battery was destroyed by retreating gunners of 2/1st Battery. Along with the 2/1st Fortress Engineers, they fought as infantrymen alongside the 2/40th. Dutch allies were conspicuous by their absence during these actions.

Forced back to Ouisow Ridge, the most bitter fighting on Timor occurred when the companies of the 2/40th attacked a larger number of entrenched Japanese on the Ridge, wiping out the marines and decimating the paratroops in close quarter fighting and bayonet charges. After three days of fighting, low on food, water and ammunition, they stopped for the night at Irekum. Seaborne Japs enveloped the column on the only road to the north-east and offered a truce and capitulation on 23rd February, 1942. A memorial now stands atop Ouisow Ridge, beside the road. Sparrow Force losses were around 50 k.i.a. compared with some 1,000 Japanese.

The Australians threw away or deactivated their arms as Japanese aircraft bombed the road, killing both sides; somebody forgot to tell them that the fighting was over! Marched back to internment behind their own barbed wire at Oesapa Besar, a mutual respect existed as Japanese noted the savagery with numerous bayonet wounds on their dead as they were gathered up for cremation. Some Japs feigned death to rise up behind and shoot their enemy in the back, so rear units and reinforcements made sure that all prone bodies were really dead. Sparrow Force was not massacred like their Gull or Lark force counterparts... these were the same Japs who murdered hundreds of Gull Force pow's at Laha airfield. Sparrow Force had earned a grudging respect from their new captors because after discovering mutilated prisoners at Babao, the C.O. ordered 'No prisoners!'.

Sparrow Force was interned on Timor for about seven months as drafts split up the 2/40th companies and ancillary units of Sparrow Force to be shipped out on Hell ships bound for Java and slave labour in Japan, Sumatra and the Burma-Siam railway. An even worse fate awaited all of those prisoners of war.

The 2nd Independent Company (Commando) carried on Sparrow Force resistance against the Japanese, bolstered by a few hundred who escaped from West Timor. The force was finally withdrawn to Australia at the end of 1942. Sparrow Force tied up tens of thousands of front-line Japanese troops that would have otherwise impacted on Allied successes in the Pacific. They are immortalized in Damien Parer's film 'Men of Timor', shot on location in November 1942. Parer was a likely casualty of US 'friendly fire' while filming the 1st Marine Division attack on Peleliu for Columbia Pictures in September 1944; he won an Academy Award in 1943 for 'Kokoda Front Line'. It is ironic that Parer's remains are now alongside those of the Gull Force members massacred on Ambon and Sparrow Force members from Timor, later re-interred at the Ambon war cemetery.

Footsteps of Sparrow Force combines the old with the new; cherished photographs and records carefully preserved by an ever-diminishing number of survivors, recorded and processed using new digital technologies. It is over seventy years since those men left their homes and loved ones on the great adventure to the north. Europe they thought would be their destination, to see England and the Continent or maybe North Africa and the Middle East, to fight the Nazis. Few realized that when Sparrow Force was conceived and Japan entered the war, they would be sent to an island only a few hundred miles distant, that would change their lives forever.